Attractions & Entertainment
So Many Things To Do In South Myrtle Beach
At Sun & Sand Resort, guests enjoy easy access to many of Myrtle Beach's best recreational attractions. The hotel's central location on South Ocean Boulevard is just minutes away from the area's world-class entertainment, water parks, live music, shopping, dining and outdoor adventure sports. Whatever your pleasure there's a world of fun waiting for you in Myrtle Beach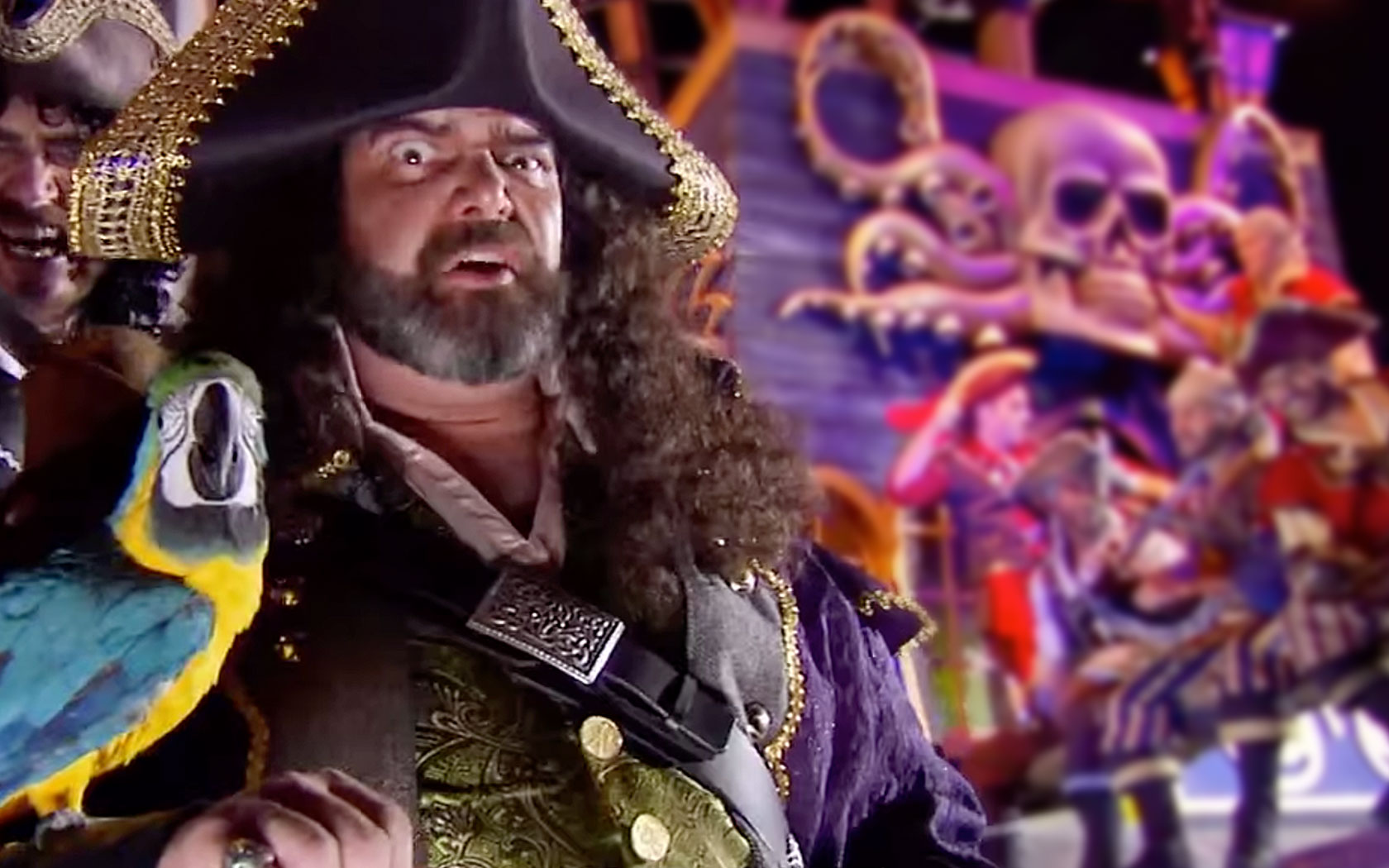 Pirates Voyage
The most breathtaking dinner show ever! Guests enjoy a fabulous five-course feast while experiencing swashbuckling entertainment as pirates battle in full-sized pirate ships in a 15-foot-deep lagoon. The acrobatic competition and live animals will amaze you.
8901 North Kings Highway Myrtle Beach SC 29572 800-433-4401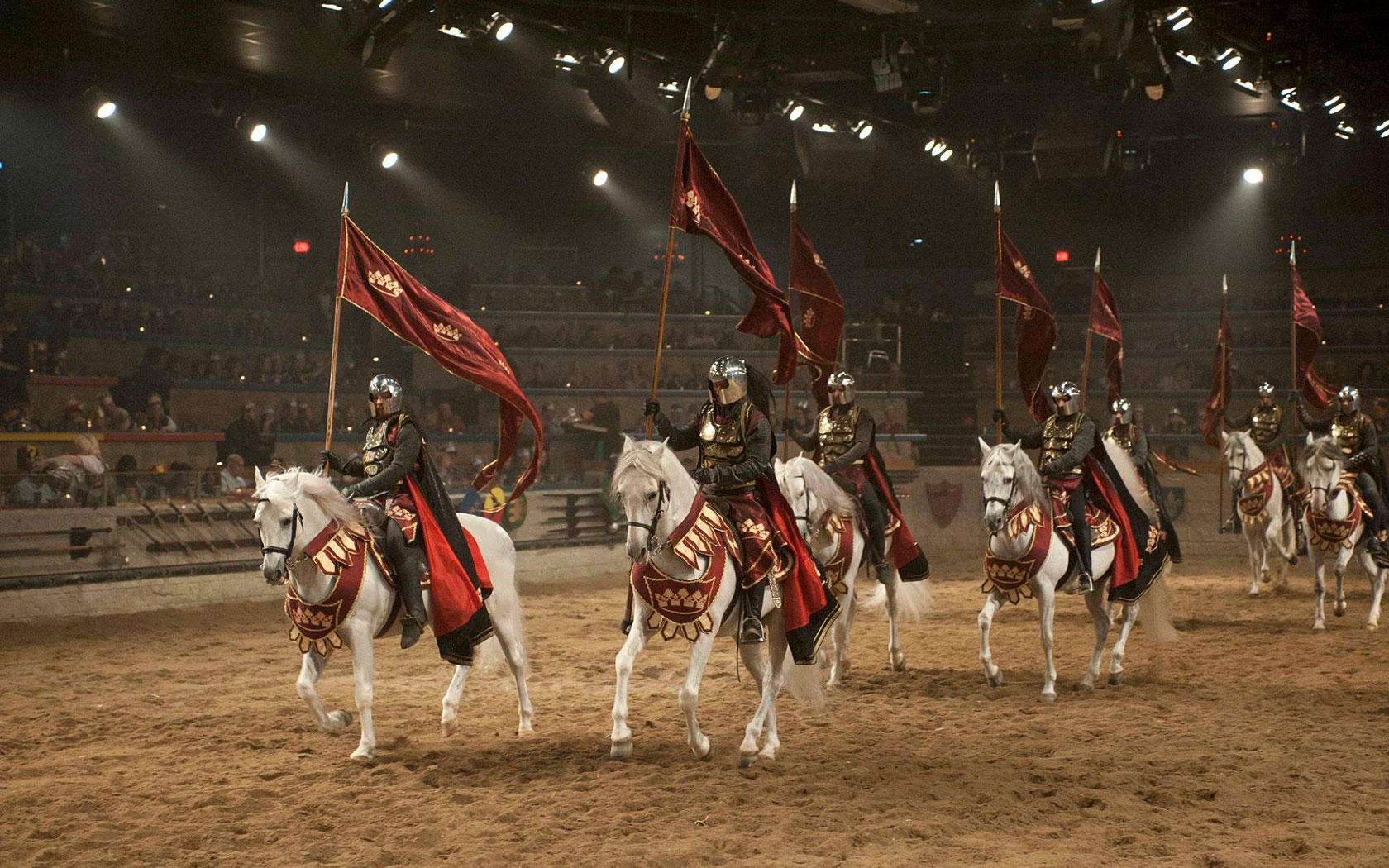 Medieval Times
Journey back to the 11th Century for a sumptuous feast. Highlights of this dramatic show include an original music score recorded by the world-renowned Prague Symphony Orchestra, exquisite period costuming and spectacular special events.
2904 Fantasy Way Myrtle Beach, SC 888.WE.JOUST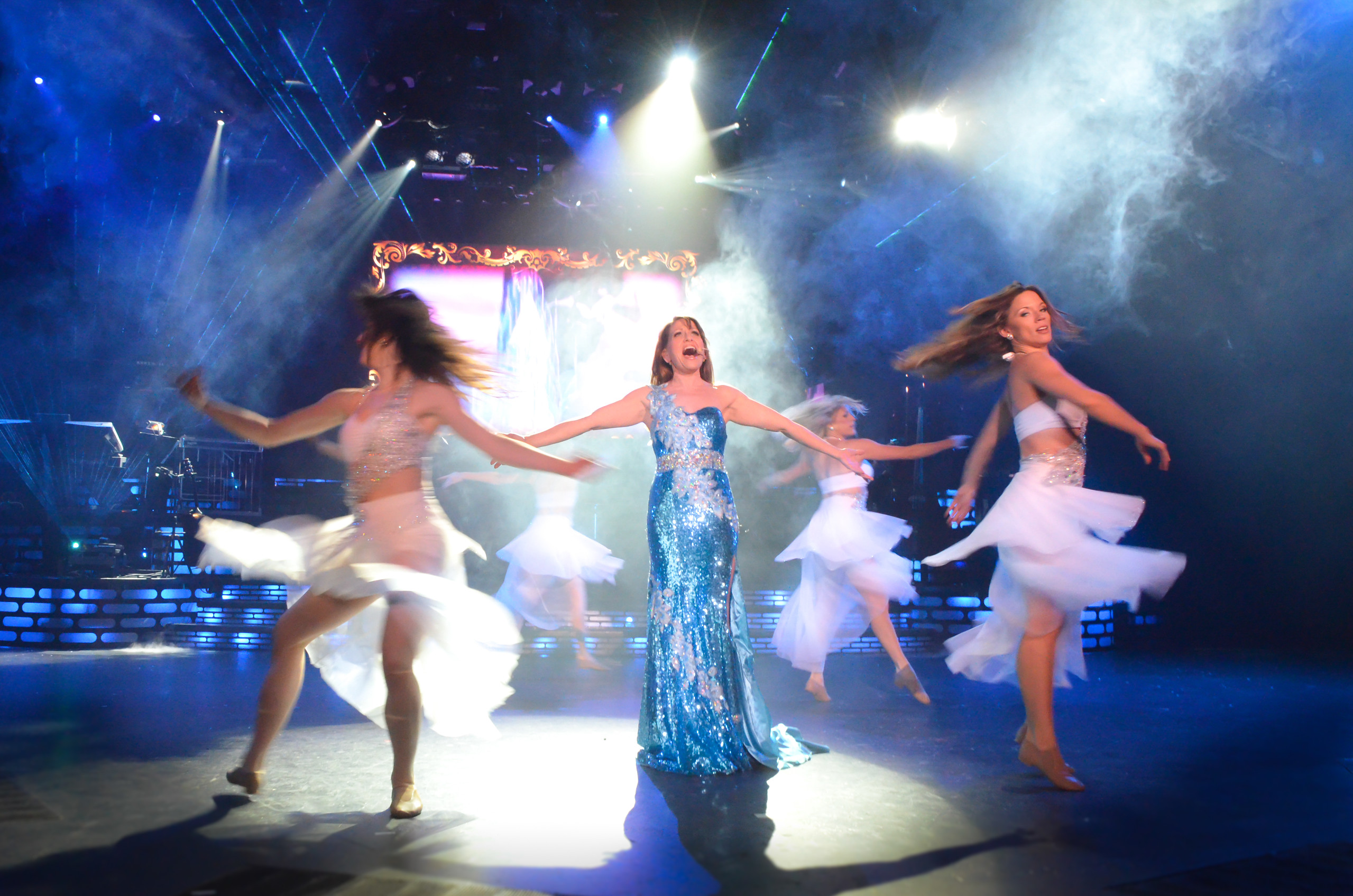 Carolina Opry
If you only see one show… this is the one! The TCO Show has for nearly 30 years been thrilling Myrtle Beach visitors. The award-winning show blends two hours of high-energy music, comedy and dance! Highly acclaimed by The New York Times, USA Today, NBC Nightly News, and CNN, TCO is the only show to be named "Top Attraction in Myrtle Beach" by CNBC. TCO has won every major South Carolina tourism award including Most Outstanding Attraction and the prestigious Governor's Cup and is the only show to be voted #1 show for 30 years.
Tickets: 800-843-6779 or http://www.TheCalvinGilmoreTheater.com

www.TheCalvinGilmoreTheater.com
The Carolina Opry Christmas Special
The Christmas Show of the South Every November and December, The Calvin Gilmore theater is transformed into a winter wonderland where the magic of the season comes alive in The Carolina Opry Christmas Special, a dazzling, jolly, and sentimental musical celebration of America's best loved holiday. Dubbed "Father Christmas" by McClatchy papers, Calvin Gilmore produces and directs the show with his usual award-winning flair for production.
Tickets: 800-843-6779 or http://www.TheCalvinGilmoreTheater.com
Time Warp
Time Warp is an all new show at The Calvin Gilmore Theater! The best music, comedy and dance of the 60s, 70s, and 80s, blended with rich multimedia screens, special effects, and elaborate costuming. This fast-paced, high-energy show will take you on a virtual tour back to the decades that brought us the best in American popular music.
Tickets: 800-843-6779 or http://www.TheCalvinGilmoreTheater.com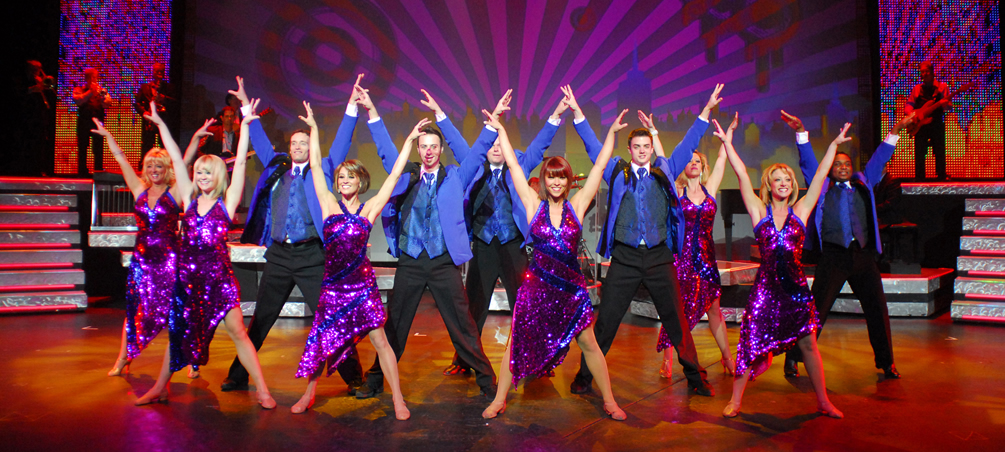 Alabama Theater
It's everything from country, rock, gospel, Broadway, Motown and a lot more. The production surrounding this show will make you feel like you are in New York or Las Vegas. "One-The Show" really is family entertainment at its best.
4750 Highway 17 S, North Myrtle Beach 843.272.1111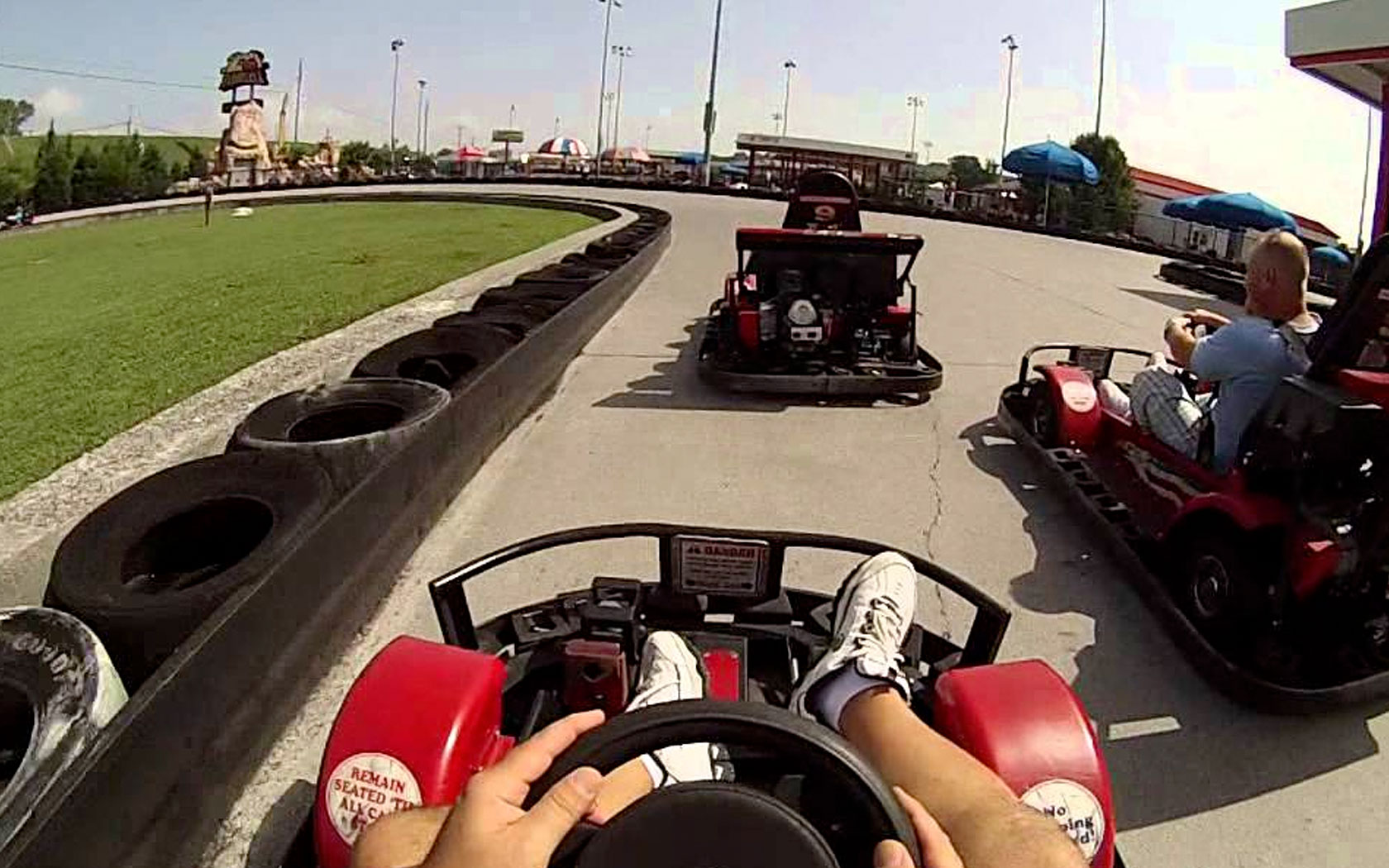 Nascar Speedpark
Home of full-throttle fun for everyone! We feature tracks for all ages, state-of- the-art Arcade and interactive games, the hottest driver merchandise, kiddie rides, mini golf, bumper boats, a snack bar and much, much more!
NASCAR SpeedPark Myrtle Beach features:
7 Exciting tracks
2 NASCAR Themed Miniature Golf Courses
NASCAR Silicon Motor Speedway
Kiddie Rides
Speed Bumper Boats
State of the art SpeedDome Arcade
NASCAR Merchandise and Apparel
Snack Bar
1820 21st Ave. N. Ext. Myrtle Beach, SC 843.918.8725
Brookgreen Gardens
Brookgreen Gardens is a National Historic Landmark with one of the most significant collections of figurative sculpture in an outdoor setting by American artists in the world. It also has the only zoo accredited by the American Zoo and Aquarium Association on the coast of the Carolinas. The 9,200-acre property is a diverse mix of forested swamps, salt marsh, sandy ridges and fresh tidal swamps.
1931 Brookgreen Drive, Murrells Inlet, SC 843.235.6000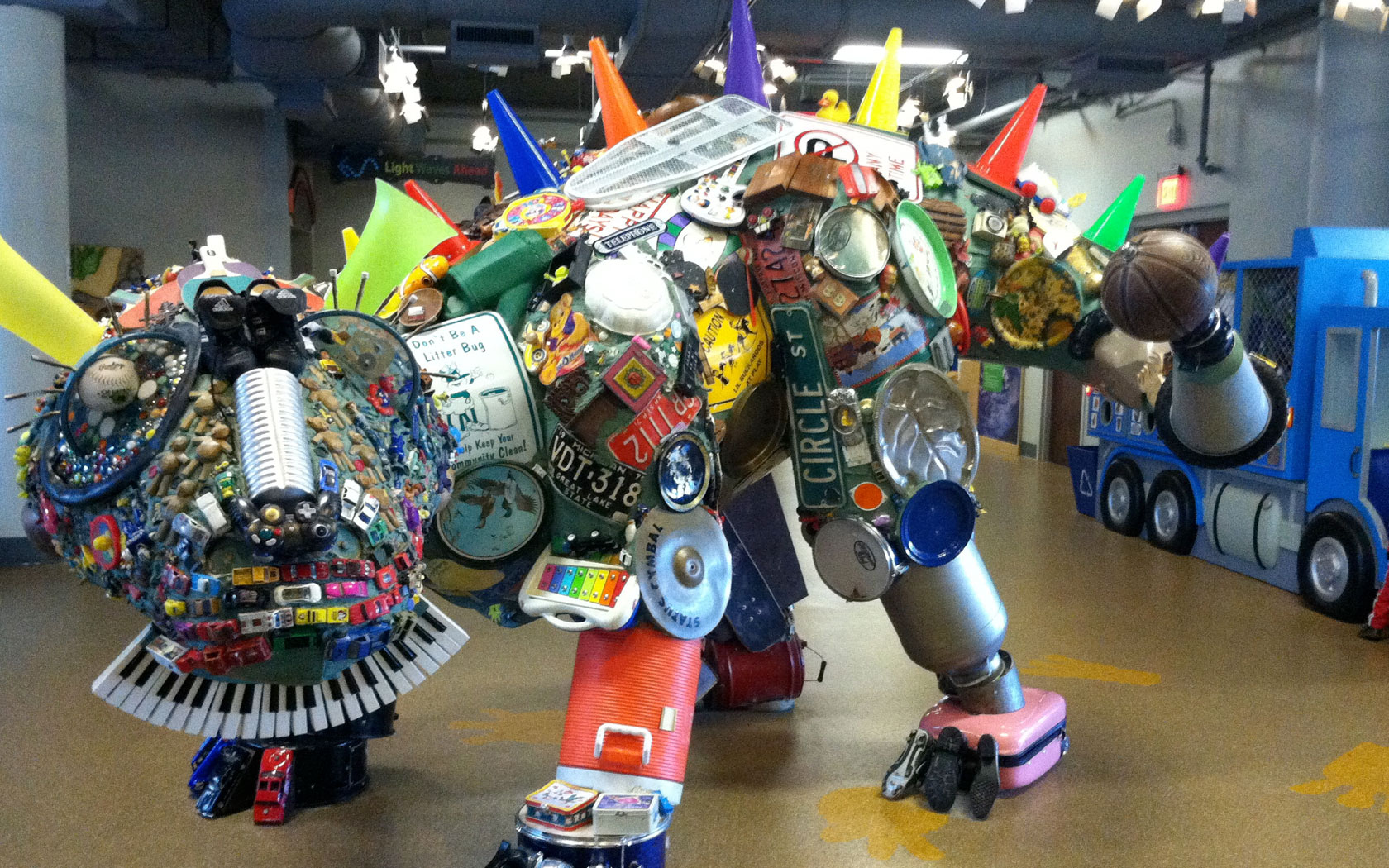 Children's Museum of South Carolina
Come "Touch, Explore and Play" while learning about your world through the interactive exhibits and programs at the Children's Museum of South Carolina. Our commitment to education and fun can be experienced in all our exhibits and educational programs.
2501 North Kings Highway, Myrtle Beach, SC 843.946.9469
Waccatee Zoo
Waccatee Zoological Farm is located within 500 acres of private, carefully preserved, wooded property. Along winding trails, you'll find over 100 species of animals, all treated like family. This zoo receives no state or government funding, just lots of T.L.C.
8500 Enterprise Rd Myrtle Beach, SC 843.650.8500
Alligator Adventure
At Alligator Adventure, you'll find yourself face-to-face with nature's fiercest and most beautiful animals. Located adjacent to Barefoot Landing in North Myrtle Beach, one of South Carolina's most outstanding tourist attractions, Alligator Adventure is one of the largest facilities for reptile life in the world. During your visit to the park, you will be guided through beautiful natural swamps and marshes, where you'll encounter an amazing array of reptiles, lizards, turtles, giant frogs and exotic birds from around the world!
4804 Highway 17 South North Myrtle Beach, SC 843.361.0789
Ripley's Aquarium
Ripley's Aquarium is a state-of-the-art, 87,000-square-foot aquarium experience. It is South Carolina's most visited attraction, where guests are entertained by some of the world's most beautiful, fascinating and dangerous aquatic life.
1110 Celebrity Circle, Myrtle Beach, SC 29577 843-916-0888
Le Grande Cirque
The most amazing live show ever to appear on the Grand Strand is now playing at the Myrtle Beach's famous Palace Theater. This award-winning live show performs to packed crowds night after night. This spellbinding production features a huge cast of over 50 world-class acrobats, jugglers and performers from China, Russia, Monte Carlo and Europe.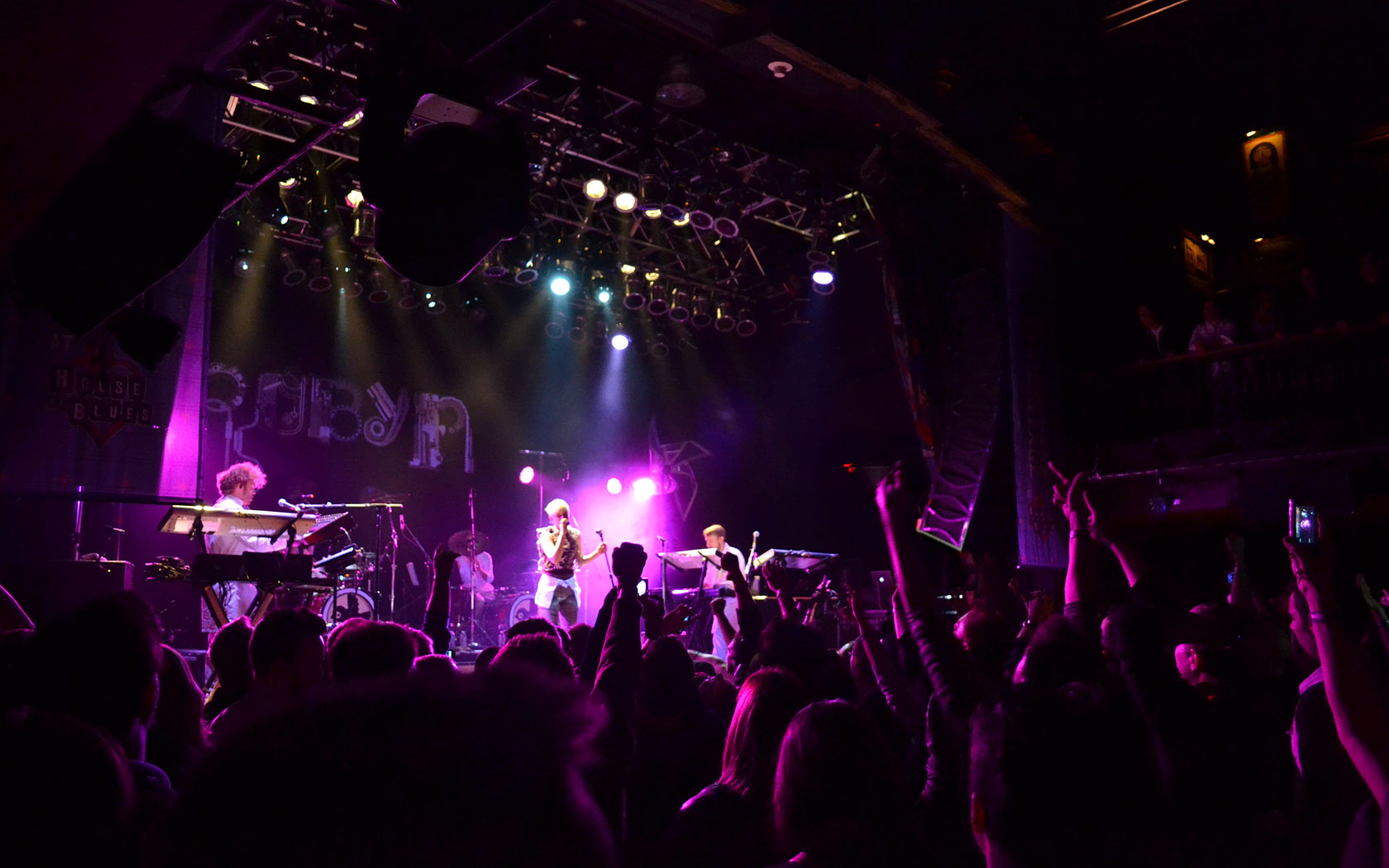 House of Blues
Feed your soul at the award-winning House of Blues, featuring live music nightly, unique regional and international cuisine seasoned with a touch of the Delta and the best in contemporary folk art. Legends in Concert is a live, on-stage recreation of the performances of legendary superstars of the past and present. Our very talented performers not only look like the original stars they portray, they sound like them too - there is never any lip-synching!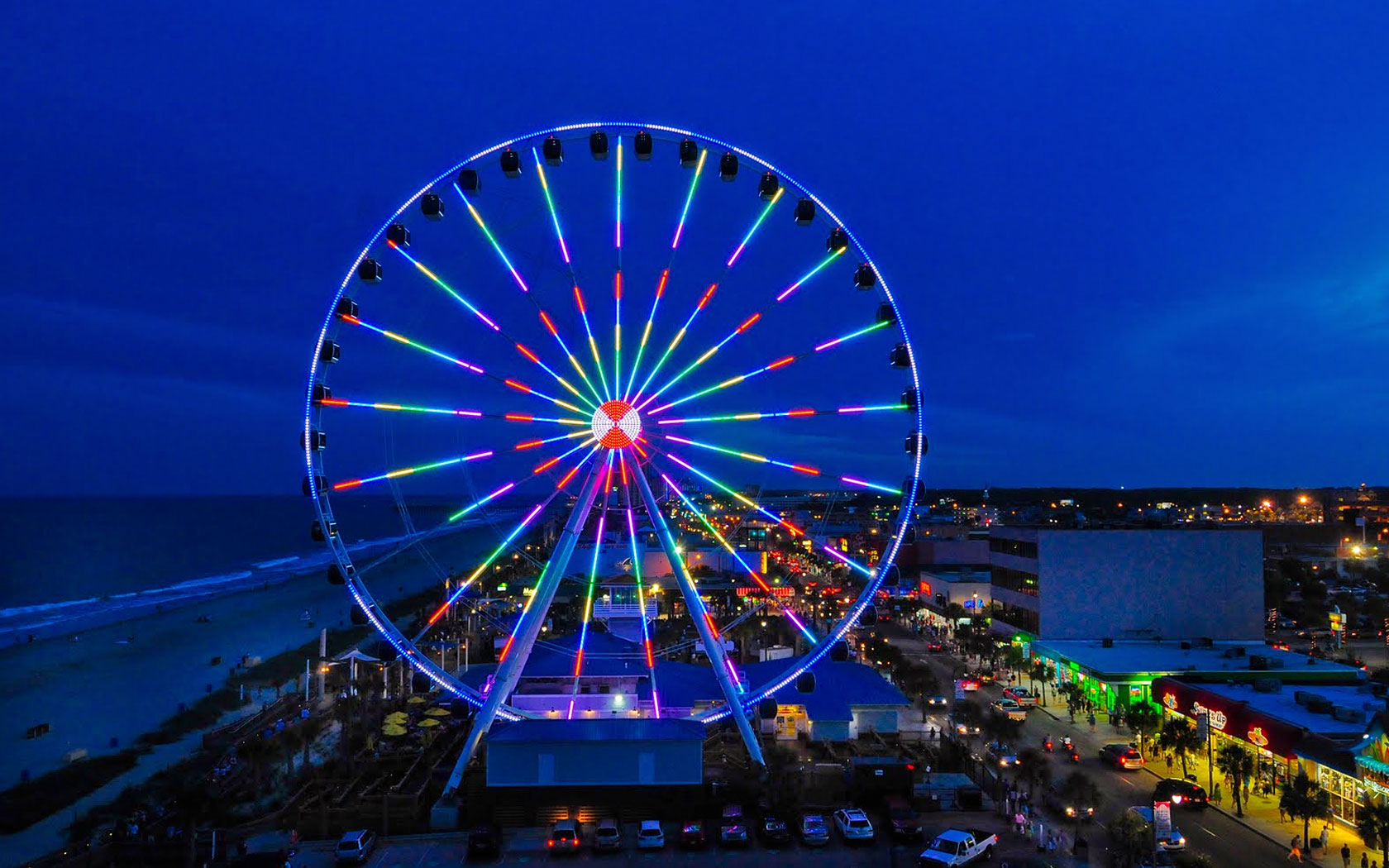 SkyWheel Myrtle Beach
This amazing attraction is an impressive 200-feet above sea level, making it the only observation wheel of its kind in the U.S. The wheel has 42 climate-controlled gondolas and a one-of-a-kind, nightly LED lightshow.
Located on the Oceanfront Boardwalk at the corner of Ocean Blvd. and 10th Avenue North Myrtle Beach SC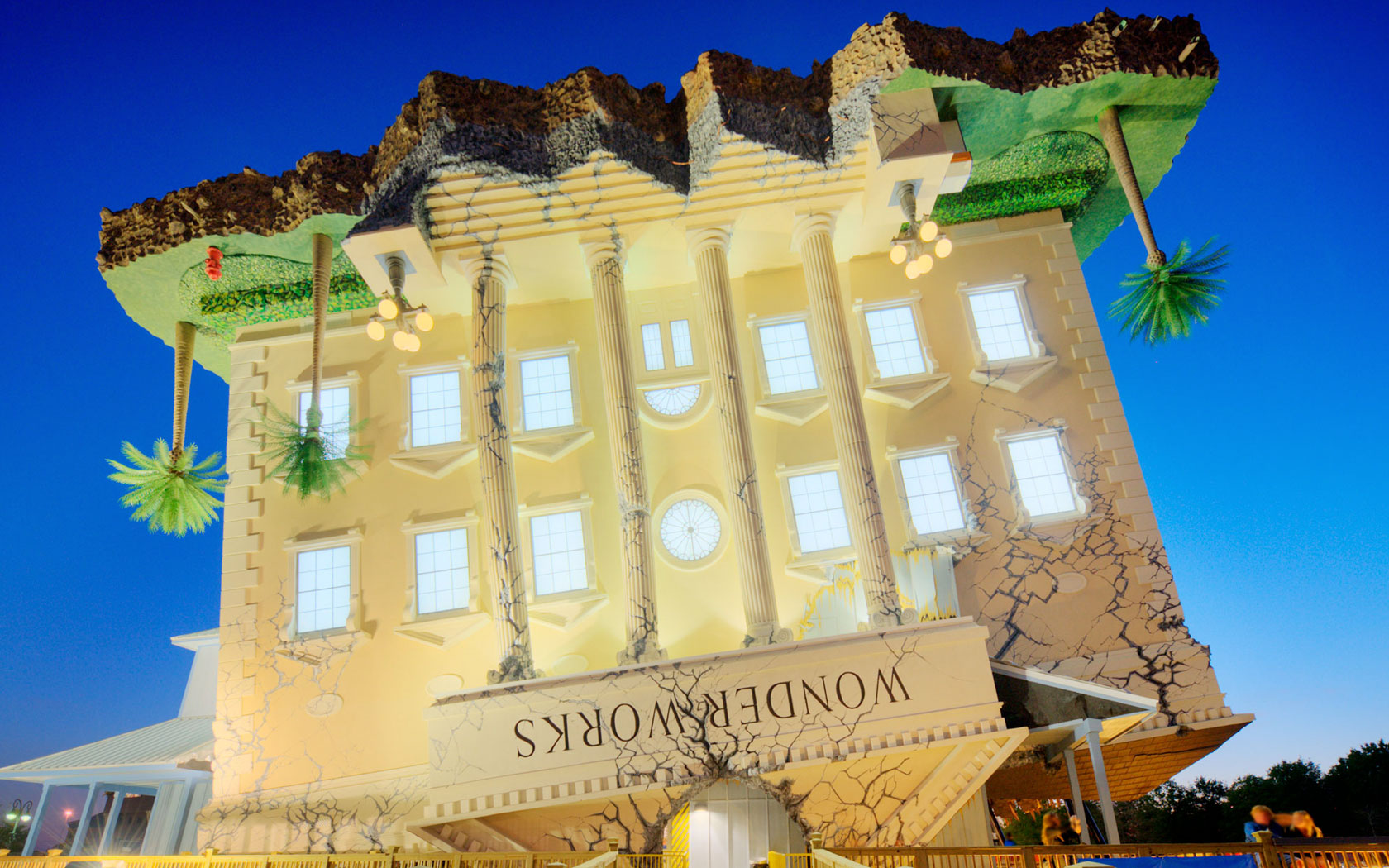 Wonderworks
This new attraction, considered an "amusement park for the mind," combines education and entertainment in over 100 hands-on exhibits. Visitors can enjoy a variety of experiences, including being blown away by 74-mile-per-hour, hurricane-force winds, piloting a fighter jet, riding a 360-degree virtual roller coaster and competing in a game of laser-tag. Wonderworks also features two outdoor ziplines, soaring 50 feet above the water on a course that travels 1,000 feet.
Located at Broadway at the Beach 1313 Celebrity Circle Myrtle Beach SC 29577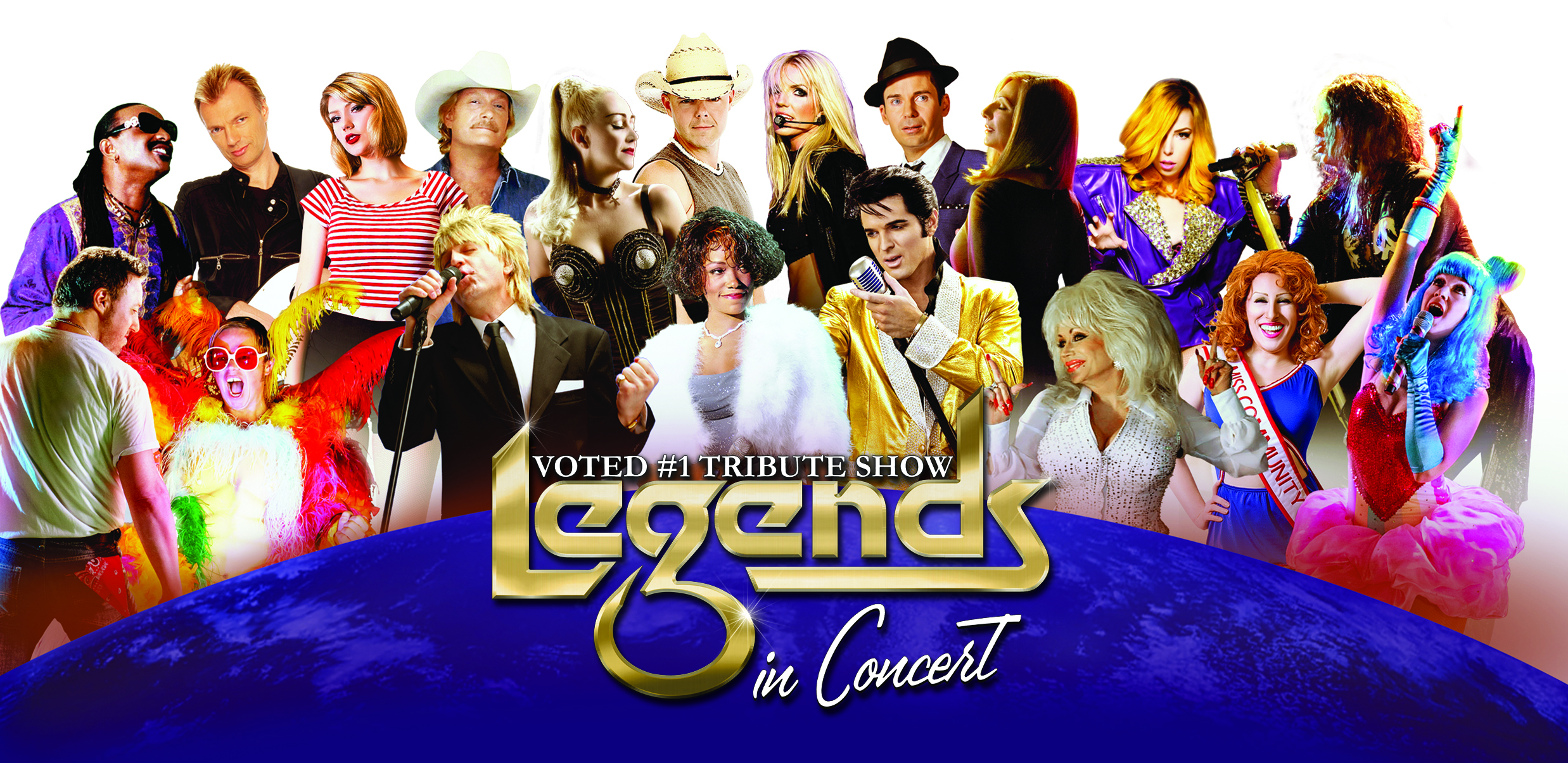 Legends In Concert
Legends In Concert is has been entertaining millions on the Grand Strand for over 20 years! Widely regarded for its award-winning live performances. Legends' world-class tribute artists capture the look, sound, and overall character of the stars they portray, all backed by the today's most energetic and dynamic choreography, a hot live band, and a cutting-edge lighting, video, and sound experience! Among the many honors presented to Legends In Concert is the prestigious "Show of Shows" award from the International Press Association.
Legends In Concert is the only show on the beach that offers an ever-changing line-up with a new set of tribute stars scheduled for each season of the year. Visitlegendsinconcert.com/myrtle-beach for the latest line up.
Begin a new holiday tradition this November and December with the most heart-warming Christmas show in Myrtle Beach! Whether you want to rock around the Christmas tree, or be uplifted by the spirit inspiring songs that capture the true meaning of Christmas, there is something for the entire family.
Legends In Concert is located at the Corner of 29th Ave N and Bypass 17 at Myrtle Beach's premier shopping and entertainment destination, Broadway at the Beach.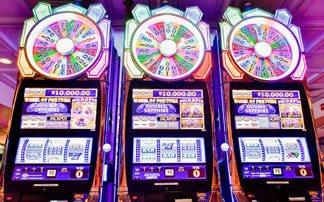 Big "M" Casino
Enjoy the sites, party in style and win BIG MONEY aboard South Carolina's only Casino offering 2 luxury yachts paying out an average of $336,000 a week! Once on board, you'll get to test your skills and luck with tables games like Blackjack, Craps, Roulette, 3 Card Poker and Let-It-Ride. Or sit at our slot machines and experience the rush that comes along with flashing lights and sound when you win BIG! Each cruise has an optional all-you-can-eat buffet. On select cruises the Big "M" features fantastic entertainment or Bingo!" See reception for a Big "M" Casino coupon.
866.250.LUCK 4491 Mineola Ave, Little River, SC 29566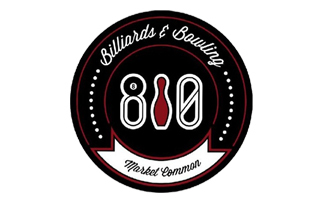 810 Market Common
Take a break from fun in the sun to enjoy some exciting indoor entertainment with 810! You and your friends and family will be treated to delicious food, savory drinks and friendly competition with games like foosball, table tennis, darts, billiards, bowling and more! Dive in with our great happy hour specials and promotions and keep an eye out for our live entertainment and special sporting event nights!
Visit www.810bowling.com and follow us on social media for our up to date events!

810 Market Common
1220 Moser Drive
Myrtle Beach, SC 29577
(843) 839-2695
Sun-Sat 11am - 2am